I finally got the pictures from the Pasta Judging Contest. If you would like
to see what our contest judging looks like, here are a few pictures taken in
North Lake Tahoe, California. Our family goes there every summer
and they really enjoyed the pasta judging. These photos were taken by Jane
Diaz (my sister) in August 2001.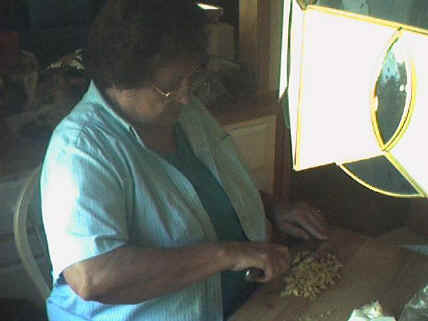 Here's my Mom, Burdetta Moore, chopping all the garlic. Since she is
from Gilroy, the garlic capital of the world she was the best choice for
garlic chopper.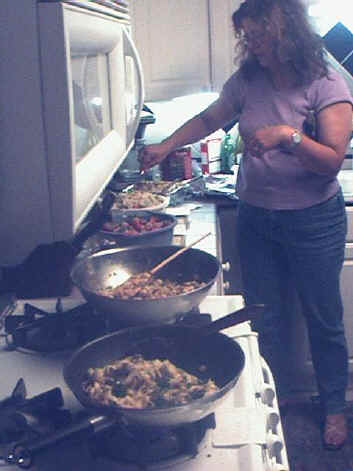 Here I am slaving over a hot stove with several of the entries.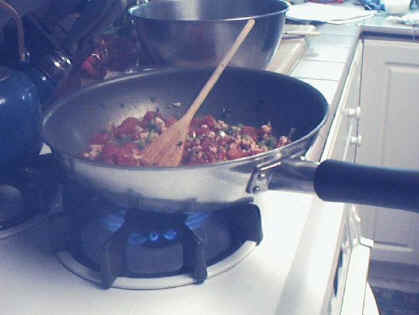 This is Elaine's pasta with clams and brandy.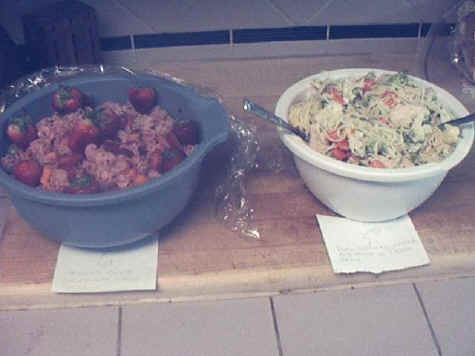 Here are 2 more entries, they were really good!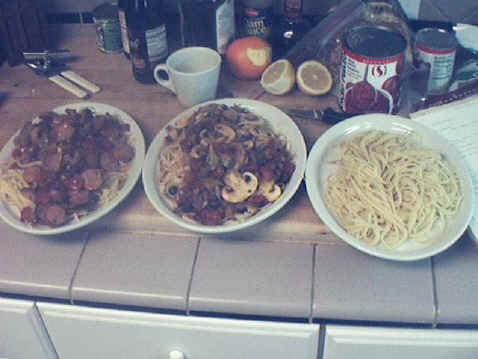 Here are 3 more of our finished entries surrounded by the chaos of
making 18 pastas.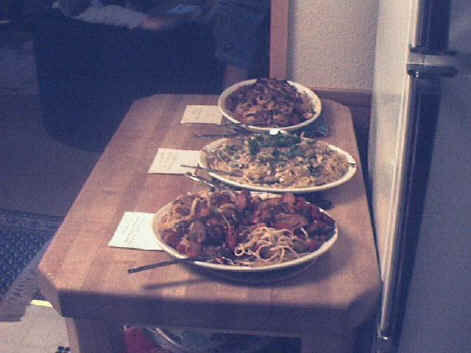 Here are 3 more of the finished entries, the one in the middle was our
winner, chicken linguine blanca.