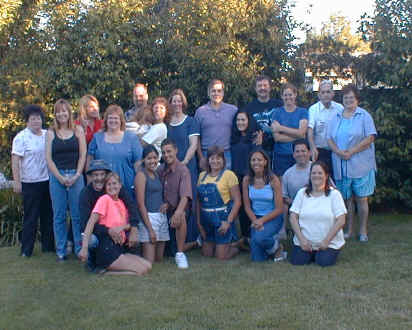 Here are your judges:
Front Row Left to Right: Tony Ricciardi, Sandy Daiker, Angie DeWitt, Brian Moore,
Yvonne Martin, Megan Gibson, Dan Macias, Katie M.
Back Row Left to Right: Marilyn Martin, Lee Smith, Marie Facey, Linda H,
Rick Umstattd, Julie Rogers holding Madeleine Rogers and her blanka, Lynn Coffin,
Mark and Lisa Williams, Mike and Jane Diaz, George and Burdetta Moore (Mom and Dad)
Not pictured, the camera shy husband, Judd Rogers and Sheila Gibson.
Those who helped the most on the pre-testing but couldn't be present at the party:
my son Devin Walton, 6 and Rick "GoCart" Gilgo, a frequent visitor at our home.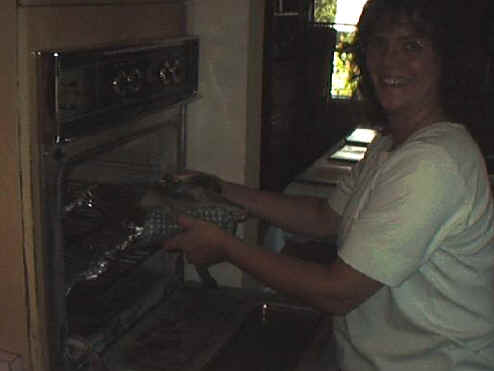 Here I am (Julie) taking the first set of casseroles out of the oven
to be judged.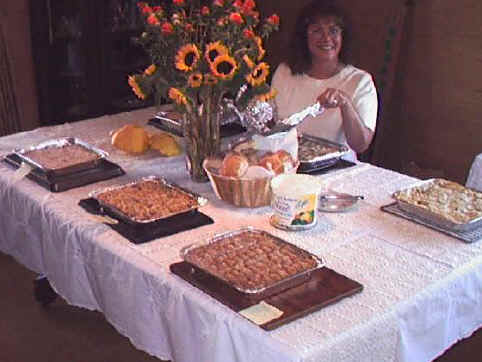 Here are the first 6 casseroles getting labeled and put on the table.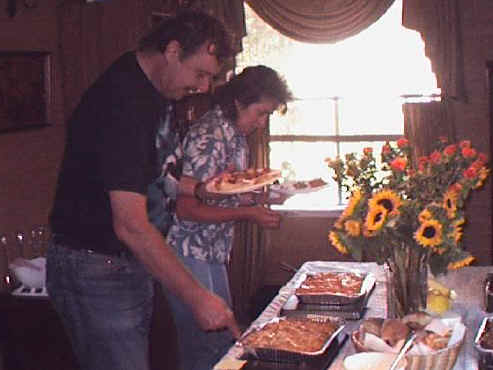 Mike Diaz and Sheila Gibson start the judging.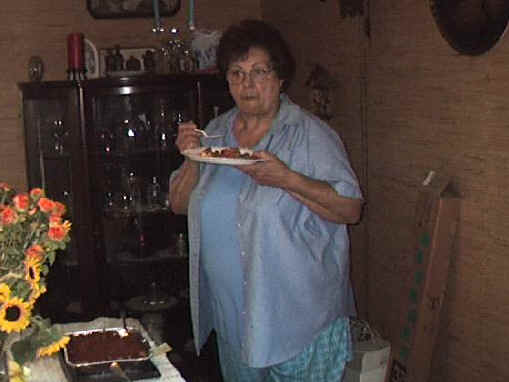 Here is my Mom, Burdetta Moore, trying out Company Casserole.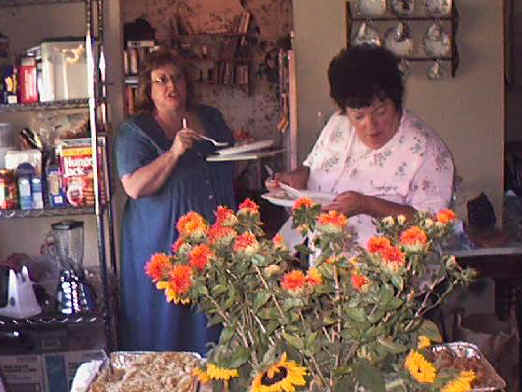 Linda H and Marilyn Martin checking out the entries.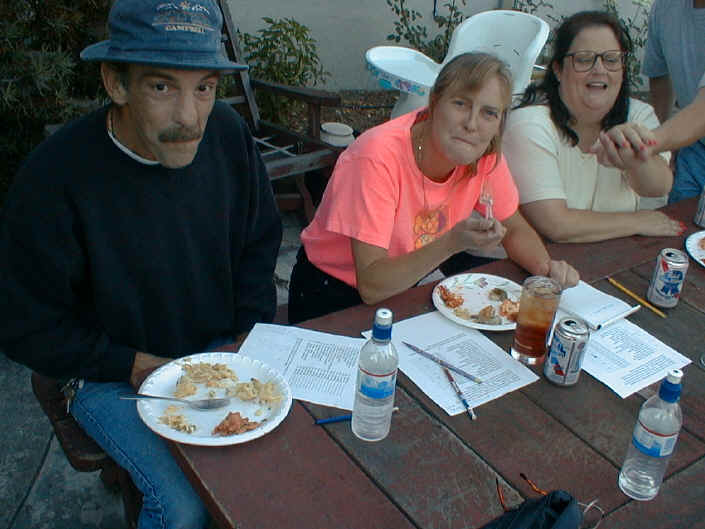 Tony Ricciardi, Sandy Daiker and Katie M busy eating and judging. The arm belongs to Katie's
husband, Dan Macias.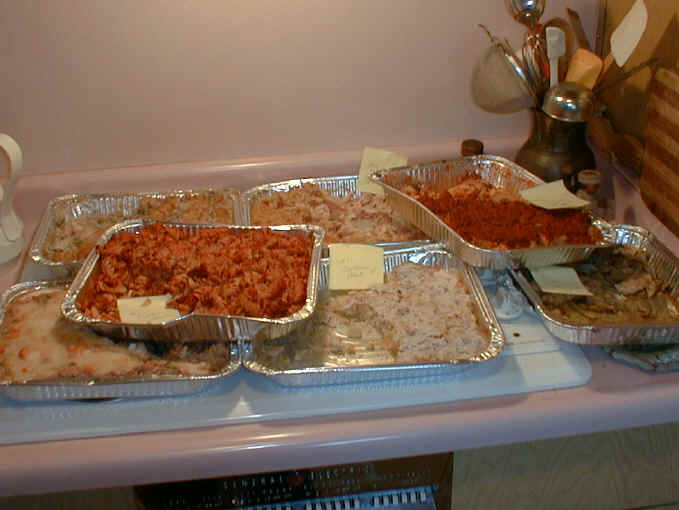 This is where the casseroles came to rest after their first judging, there were lots of
second tastings and nobody left without one of their favorites for leftovers.
These are all the pictures we are going to subject you to this time, hope you enjoyed
being in the casserole contest and watch for the next one. For a complete list
of the recipes submitted click here.